Join Conservation Corps New Mexico
Exciting, challenging, rewarding—there is no one word to describe participating in a Conservation Corps New Mexico Program. You'll learn, but it will probably take sweat. You'll complete great service projects, but it won't always be easy. You'll meet some great people, but you won't always see eye-to-eye. It's about learning, working hard for the environment and our communities, and giving something back. We're glad you're interested in joining us!
This program engages motivated young adults (ages 18 to 25) to travel regionally to complete challenging and impactful conservation and service projects throughout southern New Mexico.
This program provides members (ages 18 to 25) with job skills while focusing on conservation project work, leadership opportunities, personal and professional development as well as support for post-secondary education.
The Veterans Fire Corps program provides training and on-the-job experience for post 9-11 era veterans interested in entering into careers and gaining experience in natural resource management and wildland fire.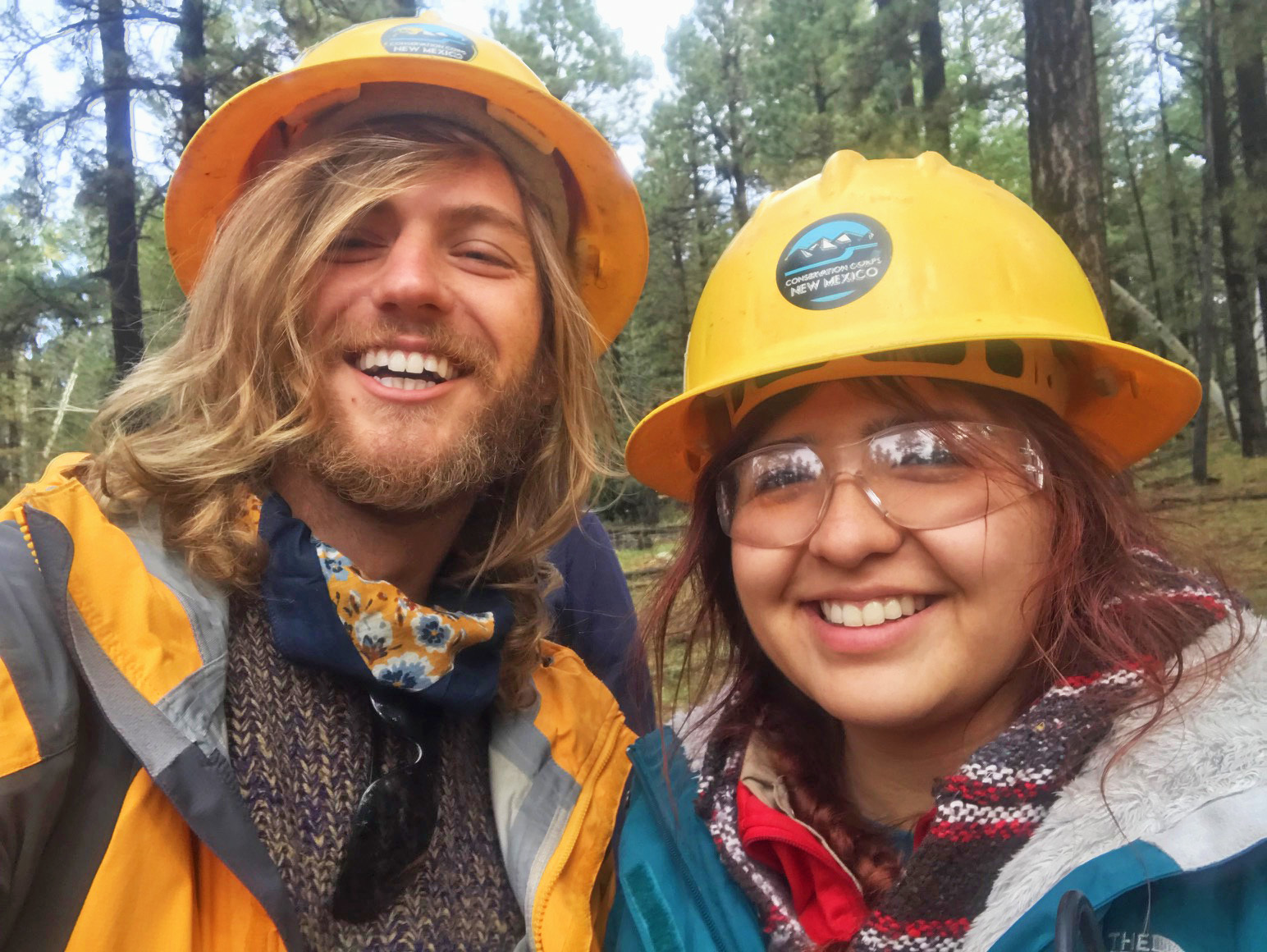 Who We Serve
Conservation Corps New Mexico emphasizes the recruitment and engagement of diverse teams and individuals who learn from each other and their projects in a supportive environment. In selecting participants, Conservation Corps New Mexico encourages all types of diversity including, but not limited to; race, ethnicity, gender, sexual orientation, gender identity, age, social-economic, and disability.
Conservation Corps New Mexico also emphasizes the engagement of local individuals who represent the communities in which they serve.Conservation Corps New Mexico intentionally searches for funding sources and program options to support the goal of offering experiences to a wide range of participants