FIELD CREWS
CCNM's Field Crew program engages motivated young adults, ages 18-30, to complete challenging and impactful conservation service projects throughout New Mexico and western Texas.
SCHEDULE: Field Crews typically camp out on eight- or nine-day hitches and have six- or five-days off between. Crews operate for anywhere between 3 and 9 months.
Housing is not provided on days off. Crews typically camp during hitch at or near their project site. A vehicle for travel to and from the office and project site is provided.
Project work will vary due to seasonality and environmental safety concerns. Projects that crews typically work on may include, but are not limited to:
Trail construction and maintenance
Invasive species management, including pesticide/herbicide application
Habitation restoration
Fence installation/repair
Land Management Inventory and Mapping
Fire fuels reduction
National Disaster Relief
Community Service
Recreation and facilities maintenance and construction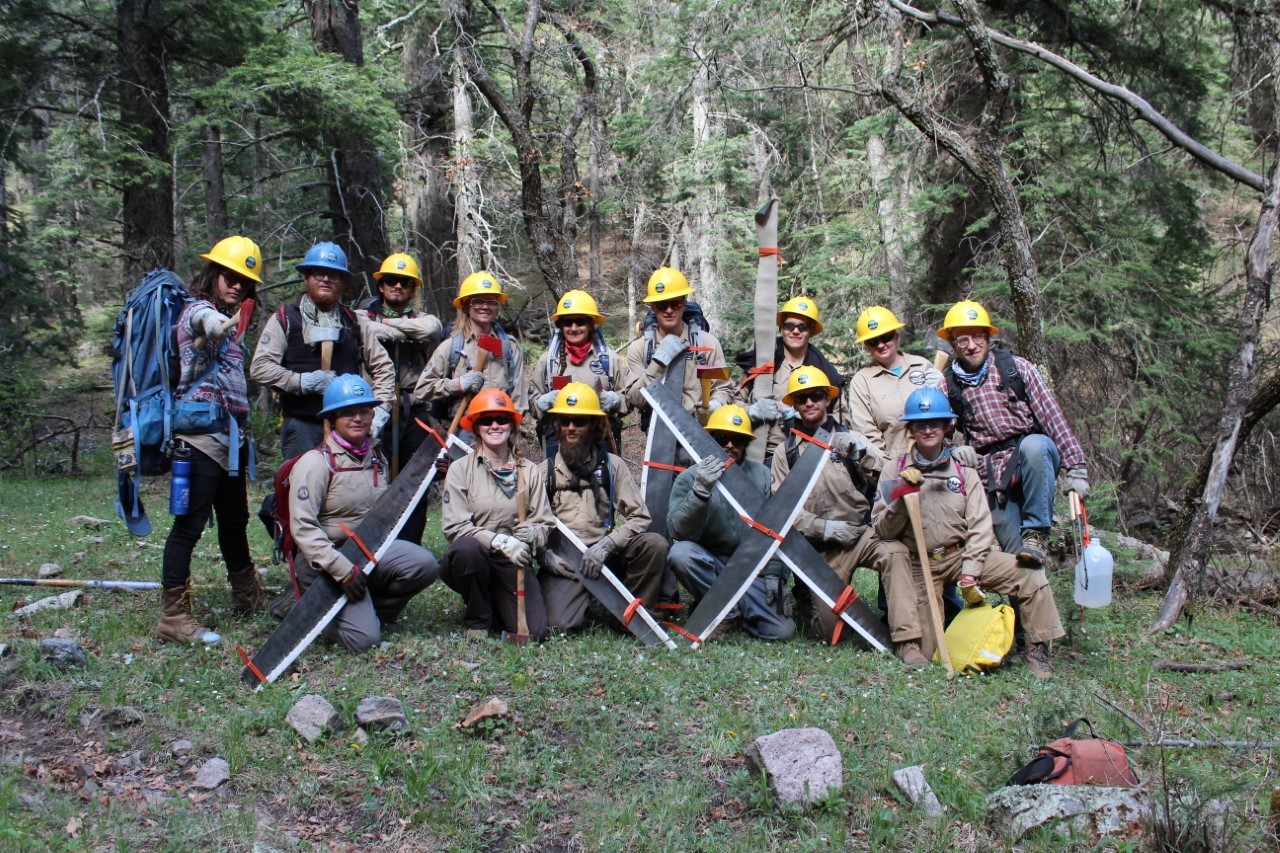 RECRUITER CONTACT
Genevieve Tucker
Email: gtucker@conservationlegacy.org
Phone: 575.281.4181