Hard Work, Worth it in The End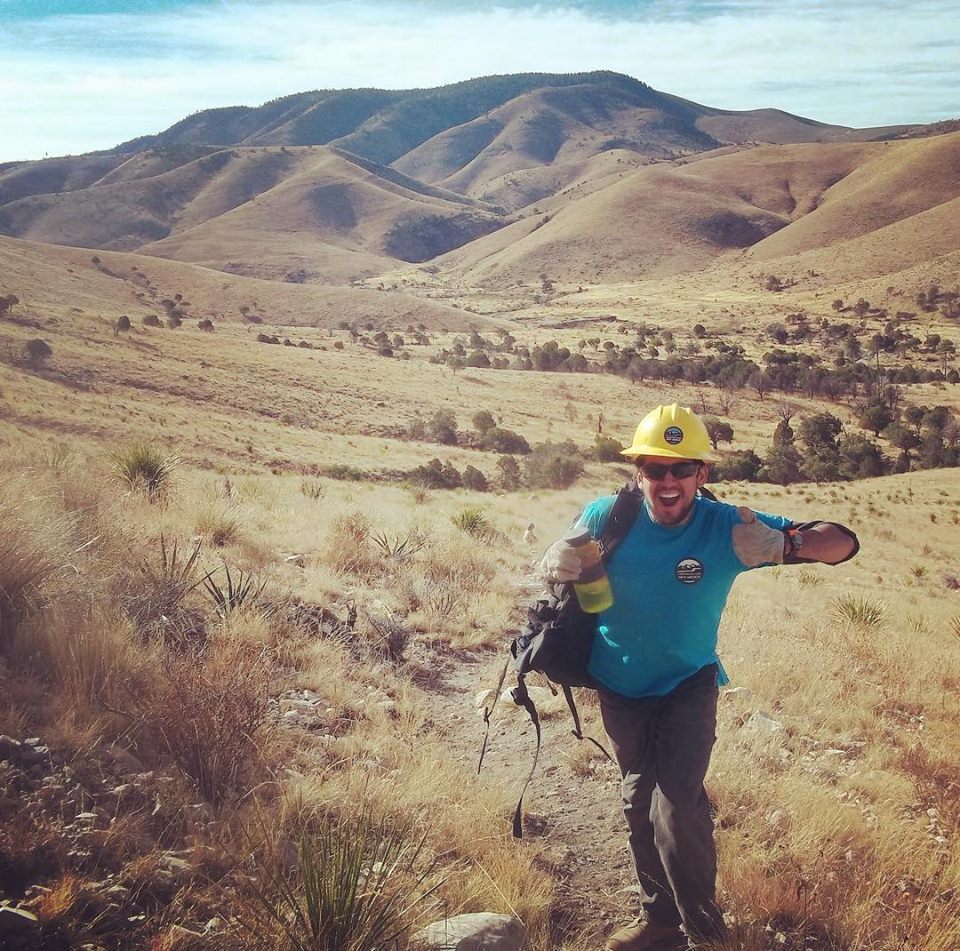 Hard work, tough conditions, and low pay. Those were some of the first words I heard about Conservation Corps New Mexico. You would think that any sane person who saw that job description would immediately begin looking for employment elsewhere, but for me, and others like me, that sentence was the start of what would become a great journey. When I saw those words posted on a job listing website, I had no college degree, and I was working in a field where I had no future. My best friend had just passed away, and I was depressed, lacking motivation, and feeling like I had no purpose. I decided that things couldn't get much worse than they already were, so I applied for the position, not knowing if it was a good fit for me. I figured that at the very least, it would be a new experience. Little did I know at the time that my season with CCNM would be the most fulfilling thing I had ever done with my life.
The season started with a week-long orientation, where I got to meet my crew and other people from various organizations. I spent the week feeling unsure and anxious about whether or not I would end up liking the experience that was to come. After orientation, we dove right in to our regular season, heading to the Guadalupe Mountains of Texas for our first work project. This first hitch ranked among some of the most physically demanding work I had ever done in my life, as we spent our time pushing wheelbarrows full of dirt up and down hills. This seemed like a boring chore at first, but as I continued to push myself, both mentally and physically, I began to notice something strange. I gained a peculiar sense of satisfaction from this difficult work. Was it the heat getting to me? Was I not drinking enough water? In fact, it was the nature of the work and the nature of the experience. Not only was I surrounded by a group of new friends, getting to see a new place, and getting to experience the beauty of nature; but I was also contributing to our planet and society, doing something that I knew was making a difference in our sometimes bleak world.
As the season went on, it came with a variety of different experiences. Whether I was hiking into the backcountry with 60 pounds on my back, working with my teammates to push a 100-pound boulder up a hill, or sweating in a respirator and pair of goggles in a Florida home affected by Hurricane Irma, I was always learning, always experiencing new things, and always feeling like I was growing as a person. Because of CCNM, I have seen places that I never would have seen otherwise. I have met people with whom I never would have crossed paths. I have pushed myself mentally and physically, and I have gained a sense of newfound purpose. Not only this, but CCNM also made me realize that I love outdoor work and would love to pursue a career in the outdoors. The work experience and education award that I gained from my season have opened a ton of doors for me professionally and academically, and I now have long-term goals and hope for the future for the first time in my adult life.
All in all, my Conservation Corps experience has been one of the best things to ever happen to me. I feel like I've grown, both personally and professionally, and I've made some great new friends, seen some beautiful places, and had a lot of fun along the way. The fact that I was able to help our planet and fellow citizens while doing so is amazing to me, and I plan to continue working outdoors in pursuit of the same goal.
Jesse "Adam" Garcia