Our crew this hitch worked on one of the most beautiful trails I've seen yet called the Middle Fork trail in the Gila National Forest. The three mile backcountry hike in to our campsite posed some trials, but nevertheless was breathtaking with towering canyon walls and lush scenery. We made it to our site at nightfall and pitched our tents and did crew tasks in the dark with headlamps, but the relief of laying down after the long day was rewarding.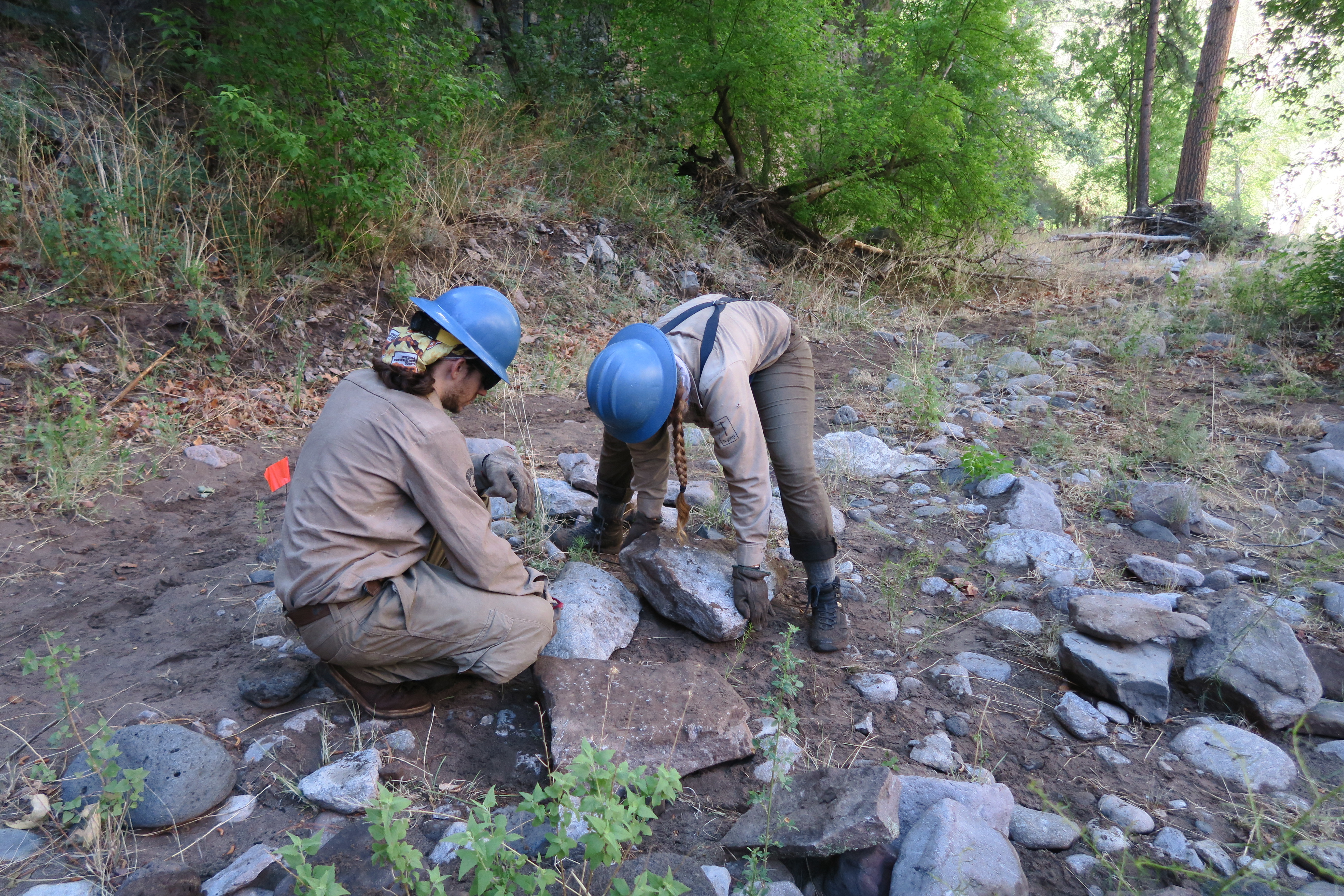 Our task for this hitch was to complete logouts, brushwork and cairns. On the second day, we sent a group out to complete the logouts up the trail where they completed and as a crew we were able to focus on just building cairns and brushwork the remainder of the hitch. Learning how to build a solid and sturdy cairn was a lot of fun. The project partner wanted 3X3 cairns and they were thoroughly pleased with our quality of work.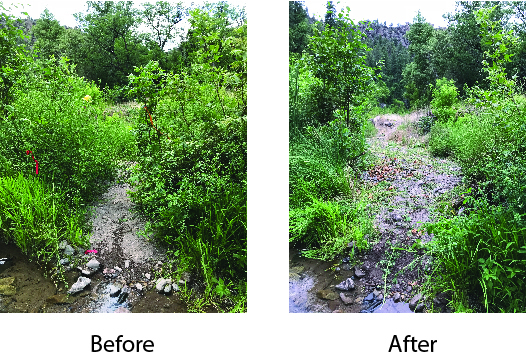 We completed our fourth hitch of the season facing heat, monsoons, soggy feet from river crossings, and the personal trials that come with being backcountry. We came out on top, putting in a lot of hard work and leaving the project partners satisfied with 3 miles of trail finished. I couldn't be any more proud of our crew as we grow and face new challenges we encounter together only making us stronger.
-Amy Hill